Woodward House, Royal Leaminton Spa
Demolition and redevelopment of 20,000 sq ft of commercial space at ground and first floor level, and 20,000 sq ft of residential space at 2nd and 3rd level. 
The former Woowards department store, which closed in July 2004, occupies a prime position on the corner of The Parade and Regent Street within the heart of the historic town of Leamington Spa.
The building will provide around 20,000 sq ft of new high quality retail space with luxury apartments above.
A complex site because of its location within the Conservation Area and historic heart of Leamington, the application was in danger of becoming dominated by conservation issues, at the expense of the other significant material considerations and benefits which the scheme secures. Through detailed negotiation with the LPA however, the scheme gained approval, which will not only ensure the site's future long term retail function, but introduces residential development to the upper floors of the property. It also secures an affordable housing contribution and the much needed restoration and future upkeep of the retained frontage of the former store.
The project was completed in late 2010 and sold to W E Black Ltd.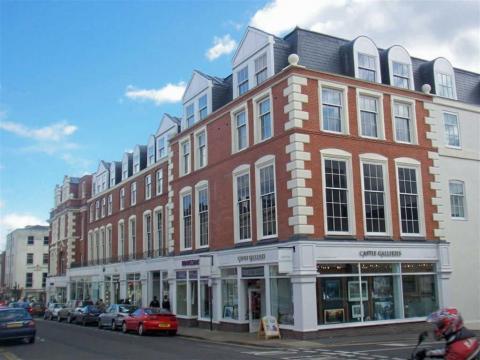 Development:
Mixed residential and commercial scheme